Na een overweldigend weekend, met een supergeslaagde Kijkkast Workshopdag, ben ik er weer even met een D-INKT!-sdagkaart. Over de Workshopdag volgt natuurlijk nog een verslag! Ik ben alle foto's aan het verzamelen om er voor jullie een mooi overzichtje van te maken. Ik verklap alvast dat het echt een gigantisch leuke en gezellige dag is geweest, en we hebben, dat durf ik wel te zeggen, echt gave projecten gemaakt! We genieten nog heerlijk na! Dank aan alle lieve gasten die de dag tot een feestje maakten aan en mijn teamgenootjes en vriendinnen Maaike, Yolande en Evy, die me zo geweldig hebben geholpen!
Mijn kaartje van vandaag maakte ik met Lots Of Lavender, een van de mooiste Sale-A- Brationsets van dit jaar!
Deze set is een Two Step Stempelset, wat in dit geval wil zeggen dat je een lijntjes stempel hebt en inkleurstempels voor de bloemen, de blaadjes het strikje etc. Maar niemand zegt natuurlijk dat je de set ook op die manier moet gebruiken!
Ik had deze keer zin om de Lavendelstempel te combineren met een lekker Artsy achtergrondje, gemaakt met
BRUSHO!
en daarbij lekker veel contrast.
Ook de bloemen zelf zijn lekker anders dan anders ingekleurd. Op Shimmery White papier kun je immers zo fijn met water werken!
De tekst is ook al een Sale-A-Brationkado set, namelijk Beste Wensen! Een dubbele stempelset, vol gave combineerbare teksten en... IN HET NEDERLANDS!
De Beide sets zijn nog maar enkele dagen verkrijgbaar, aangezien de Sale-A-Bration bijna voorbi is. Aanstaande vrijdagavond doe ik nog een laatste bestelling voor iedereen die op de valreep toch nog een van die prachtige kadoos wil bemachtigen! Wahoo, grijp je kans nog even!
De achtergrond heb ik dus met Brusho gemaakt in meerdere lagen. Het fijne is dat de kleuren van dit pigmentpoeder zo geweldig combineren met StampinÚp!kleuren dus die heb ik voor de bloem gebruikt.
Een Stampin'Up Journalingpen gebruikte ik voor het los getekende randje, en een stukje Basic Black Bakerstwine zorgde voor een pittige afwerking.
Lots of Lavender is een stempelset die je in heel veel stijlen kunt gebruiken. Van Romantisch tot landelijk tot hypermodern, of zoals bij dit voorbeeld kleurrijk en "artsy"en nog heel veel meer! Je kunt hem nu nog GRATIS uitkiezen bij een bestelling vanaf 60 euro.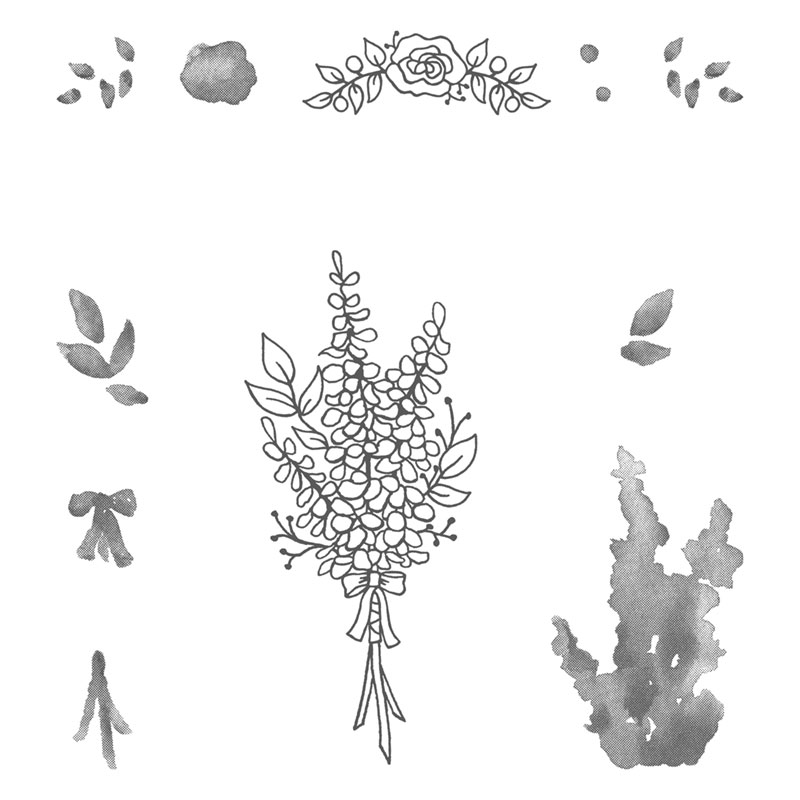 Beste Wensen is een heel uitgebreide set met grote en kleine teksten die je samen kunt gebruiken. Deze schitterende set kun je GRATIS kiezen bij een bestelling vanaf 120 euro.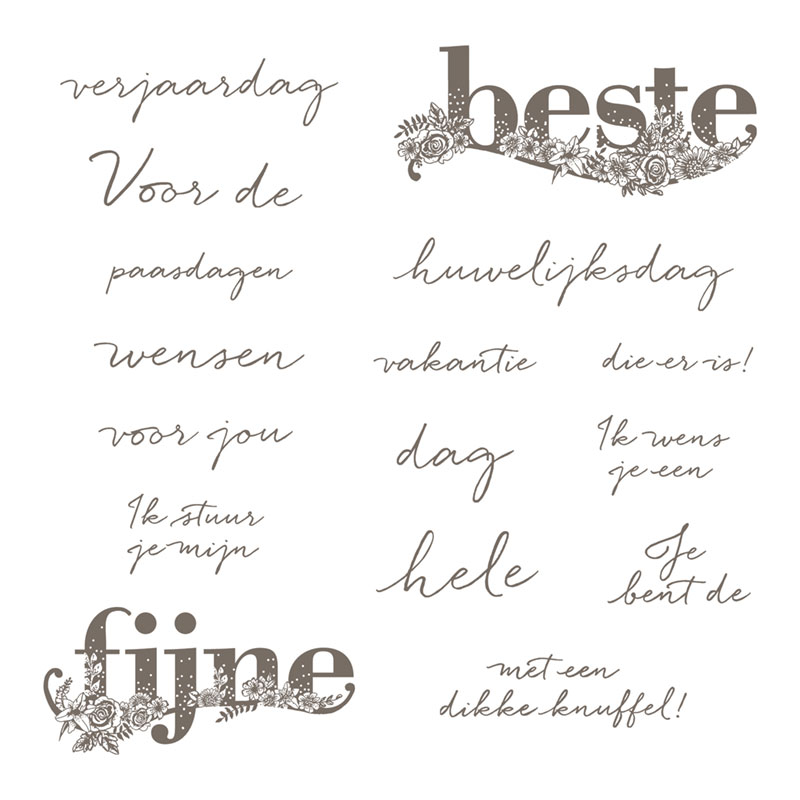 Maar vergeet dus niet dat dit alleen nog tot en met aanstaande vrijdag kan, en zolang de voorraad nog strekt!
Wat heb ik gebruikt:
Stempels: Lots of Lavender (SAB), Beste Wensen (SAB)
Papier: Dapper Denim, Basic Black, Shimmery White
Inkt: Basic Black, Dapper Denim, Always Artichoke, Tangerine Tango,
Embellishments: Solid Bakers Twine Basic Black,
Kleurmiddel: Brusho
Tools: Journalingpens, Aquapainters
Tot snel!
Annette
Eerstvolgende (mee-)besteldagen:
Vrijdag 30 maart om 20.00 uur
Dinsdag 3 april om 19.00 uur
Van 3 januari t/m 31 maart: Sale-A-Bration!
Tijdens deze actieperiode mag je bij je bestelling vanaf 60 euro een gratis kado uitkiezen!
Nieuw! Ook zijn er extra luxe kadoos uit te kiezen, bij een bestelling vanaf 120 euro!
en spaar voor gratis producten!
***Met diverse Clubvoordelen ;o)***
Heb je de nieuwe Catalogus nog niet in huis?
Vraag er eenvoudig eentje aan door mij een EMAIL te sturen