De fantastische kortingsactie van deze week is duidelijk in goede aarde gevallen! De eerste extra bestelling is gedaan, en donderdagavond bestellen we nogmaals. Wat is hij enorm de moeite waard he?
Vandaag ben ik weer keihard aan het werk geweest aan het Project Life Project bij de Kijkkast: December Daily xxl! De facebookpagina is geopend en het eerste voorwerk en de eerste voorbereidingstips zijn geplaatst. Zondag gaan we echt aan de gang. Je kunt nog meedoen, als je heel snel bent! Er gaan vele tips, tutorials en technieken voorbij komen. Ook plannen we het album, krijg je veel houvast en bovendien een dikke maand begeleiding en inspiratie. Wil je nog meedoen, het wordt HEEL gaaf! Laat het me weten dan ondernemen we meteen actie!
Ook is er een Kijkkast-nieuwsbrief verzonden. Natuurlijk staat deze vol nieuws maar ook is er weer een leuke en exclusieve Nieuwsbriefactie. Als Nieuwsbrieflezer heb je nu eenmaal een streepje voor! Binnenkort komt er meer leuks aan! Wil je in het vervolg ook deze Nieuwsbrief ontvangen? Je kunt je altijd even aanmelden dan stuur ik je het laatste exemplaar meteen toe.
Voor ik mijn verslag van ons OnStage avontuur vertel had ik eerst nog een kadootje te laten zien. Voor de teamgenootjes had ik namelijk nog iets mee. Iets lekkers en echt Hollands. Iets met chocolade ;o))
Met een lekkere inhoud, wat zakjes (Petit Cafe Gift Bags, deze zijn foodsafe, en sluiten prima, zodat de inhoud vers bleef),
Wat papier (Envelope Paper) en de Banner Triple pons....
en dan nog met wat stempels (Amazing Birthday), een cirkelpons en een scallop circle pons.....
maak je zo leuke simpele kadootjes. Echt een snel-klaar-projectje. ;o)) En ze waren er blij mee!
Weekaanbiedingen:
Ook op deze woensdag zijn er weer nieuwe weekaanbiedingen! Leuke decodingen die je misschien meteen met je andere bestelling mee wilt bestellen.
Het geweldige gouden lint heeft in mij een fan! Het werkt prettig, strikt makkelijk, is soepel en echt mooi glanzend en omdat het mooi smal is, is het een subtiel (en daar houd ik van!) goudaccent!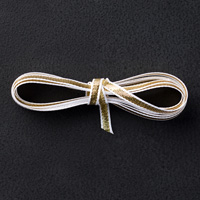 Ahhh Washitape! Zo leuk deze kleurtjes! Ik sla nog een setje in want ik ben hier heel leuke hippe kaartjes mee aan het maken en wil ook nog wat hebben voor mijn Project Life! Het past qua kleuren perfect bij het Season of Cheer kerstpapier, maar doordat de motieven heel neutraal zijn kun je dit natuurlijk bij nog veel meer dingen combineren! De kleuren zijn Cherry Cobbler, Hello Honey, Mossy Meadow, Pear Pizzazz, Soft Sky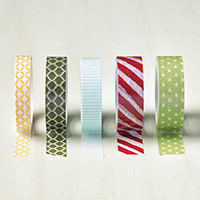 Season Of Cheer Designer Washi Tape
En dit is een van mijn favoriete embossingfolders. Het heeft altijd iets chics en het patroon past overal bij. Ook ideaal voor mannenkaarten bijvoorbeeld. Heb je je embossingfolders wel eens beinkt en dan als stempel gebruikt? Doen hoor, dat is echt superleuk!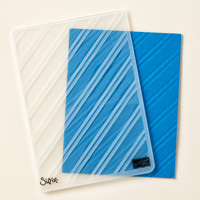 Stylish Stripes Textured Impressions Embossing Folder
Tot snel!
Annette
In November bij De Kijkkast:
De SU-per Eindejaarstombola!
Maak bij je bestelling kans op gave prijzen!
Deze maand gemist? In December is hij er weer!
KIK: de Kijkkast Inspiratie Kit!
(lees
HIER
alles over de KIK!)